Welcome to the Official Webite of Craig Giles ...
'Mr Versatile'
Years of constant touring, a string of successful albums and hit-singles plus endless awards and accolades that just keep coming, has well and truly earned this entertaining artist a prominent place amongst the cream of Australian entertainers.
Craig is acclaimed as 'Mr. Versatile', by media and fans alike, owing to his ability to adapt his rich voice to
his immense and varied repertoire of songs, which spans the spectrum of Ballads through to all styles of Country and on to the ever popular 50's-60's Rock and Roll.
Craig's performances have been enjoyed Australia wide and Internationally, including New Zealand, America, Scotland, Ireland, Canada & Alaska.


HOT OFF THE PRESS !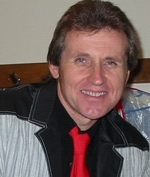 LATEST ALBUM ! Craig's much anticipated Duets album is available from the merchandise page on this website, along with all his previous albums & DVD's.
There are eleven popular guest artists featured on the duets album which is titled "WITH A LITTLE HELP FROM MY FRIENDS". For further information contact Big River entertainment at rozbigriver@gmail.com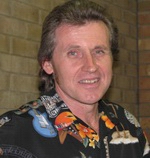 INTERNATIONAL MUSIC TOURS & CRUISES

If you would like to be kept informed of upcoming International Music Tours or Cruises, contact Big River Entertainment at rozbigriver@gmail.com

FUN-FILLED MUSIC & SIGHT SEEING EVENTS Some of the fabulous countries we have visited so far are AMERICA, CANADA, ALASKA, NEW ZEALAND, IRELAND, SCOTLAND, ENGLAND.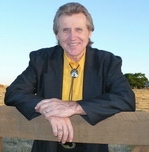 2021 OUTBACK QLD MUSIC TOUR

20th June - 4th July, 2021.

THE SIGHTS OF THE OUTBACK BY DAY & MUSIC BY NIGHT: Visiting Brisbane, Roma, Charleville, Barcaldine, Longreach, Winton, Cobbold George and much, much more...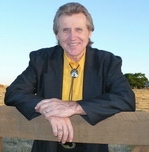 ... COUNTRY MUSIC FESTIVALS ...

LOCKINGTON COUNTRY MUSIC FESTIVAL,Victoria.
22nd - 24th October 2021.
More info at www.lockingtoncmf.com

Lockington Community Hall, Lockington, Victoria ( 25 minutes S.W. of Echuca ) Come along and enjoy a first class line-up of entertainers. The hall boasts a great dance floor and very welcoming atmosphere.

TEMORA COUNTRY MUSIC FESTIVAL, NSW
"The Friendly Festival" 18th - 21st November 2021
More info at www.temoracmf.com

LAMEROO COUNTRY MUSIC FESTIVAL,SA 29th April - 1st May 2022.

More info at www.lameroocmf.com Held annually at the majestic Lameroo Memorial Hall, Lameroo S.A. Two great venues under one big roof. Go to www.lameroocmf.com for more information.
Temora Country Music Festival
" The Friendly Festival "
For more information Click Here ... >