Welcome to the Official Webite of Craig Giles ...
'Mr Versatile'
Years of constant touring, a string of successful albums and hit-singles plus endless awards and accolades that just keep coming, has well and truly earned this entertaining artist a prominent place amongst the cream of Australian entertainers.
Craig is acclaimed as 'Mr. Versatile', by media and fans alike, owing to his ability to adapt his rich voice to
his immense and varied repertoire of songs, which spans the spectrum of Ballads through to all styles of Country and on to the ever popular 50's-60's Rock and Roll.
Craig's performances have been enjoyed Australia wide and Internationally, including New Zealand & the USA.


HOT OFF THE PRESS !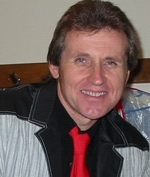 BACK HOME AGAIN

Yes, we are back home again for a little while. The Northern Tour was an outstanding success. Thank you again to all of you who continue to support our shows and buy our albums.
Coming up, we have two shows in Wagga, a Morning Melodies in the ACT, a gig in Temora and then the fabulous Echuca Moama Country Music Festival More information on these gigs can be found on the "Gig Guide" page of this website.



ECHUCA MOAMA COUNTRY MUSIC FESTIVAL

8-10 August 2014 at the Moama RSL Club. Tickets available on line now at www.ticketebo.com.au/emcmf
Tickets are also available from the Moama RSL. More information available on the "Gig Guide" page.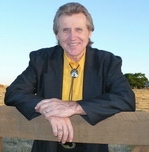 SCOTLAND & IRELAND MUSIC TOUR COMING UP SOON

Join Craig & Roz Giles & John Howie on this fully-escorted, fabulous Music Tour Of Scotland & Ireland which includes the Edinburgh Tattoo.
August 17 - September 11, 2014.

There is also an optional 3 day extension tour of London. There are only a few seats left so contact us now if you are interested.
Phone 0408 597307 for a full brochure.
Temora Country Music Weekend, 21st - 23rd Nov 2014
" The Friendly Festival "
For more information Click Here ... >