HOT OFF THE PRESS !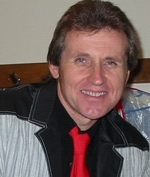 NEW ALBUM OUT NOW! Craig's much anticipated Duets album is now available from the merchandise page on this website.
There are eleven popular guest artists featured on this album which is titled "WITH A LITTLE HELP FROM MY FRIENDS".

For further information contact Big River entertainment at rozbigriver@gmail.com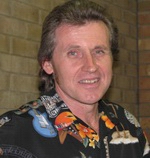 MUSIC TOUR of AMERICA 22nd Sept-16th Oct 2019

More information will be available soon

If you would like to be kept informed, contact Big River Entertainment at rozbigriver@gmail.com

THIS IS SURE TO BE ANOTHER FUN-FILLED MUSIC & SIGHT SEEING EVENT

Owing to the overwhelming success of the past six American Music Tours that Craig has been involved with, another Music Tour of America, is scheduled for 2019. Some of the fabulous towns and cities we will be visiting are DALLAS, FORT WORTH, NEW ORLEANS, MEMPHIS, BRANSON, NASHVILLE, PIGEON FORGE, more information available soon.

2020 MUSIC TOUR OF SCOTLAND & IRELAND with CRAIG GILES & JOHN HOWIE ... July / August 2020.

Sight seeing by day - Music by night

Contact Big River Entertainment for further information.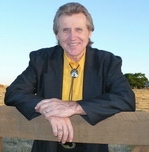 .. COUNTRY MUSIC FESTIVALS ..

LOCKINGTON COUNTRY MUSIC FESTIVAL, Vic. The inaugural Lockington CMF was an outstanding success and the dates for 2018 will be 3rd, 4th & 5th August 2018.
More info at www.lockingtoncmf.com

Lockington Community Hall, Lockington, Victoria ( 25 minutes S.W. of Echuca ) Come along and enjoy a first class line-up of entertainers. The hall boasts a great dance floor and very welcoming atmosphere. Tickets will again, be available on-line at

www.ticketebo.com.au/lockingtoncmf

TEMORA COUNTRY MUSIC FESTIVAL,NSW
"The Friendly Festival" 22nd - 25th November 2018
More info at www.temoracmf.com

LAMEROO COUNTRY MUSIC FESTIVAL,SA 2019 dates 3rd - 5th May 2019.
More info at www.lameroocmf.com Held annually at the majestic Lameroo Memorial Hall, Lameroo S.A. Two great venues under one big roof. Go to www.lameroocmf.com for more information.