Welcome to the Official Webite of Craig Giles ...
'Mr Versatile'
Years of constant touring, a string of successful albums and hit-singles plus endless awards and accolades that just keep coming, has well and truly earned this entertaining artist a prominent place amongst the cream of Australian entertainers.
Craig is acclaimed as 'Mr. Versatile', by media and fans alike, owing to his ability to adapt his rich voice to
his immense and varied repertoire of songs, which spans the spectrum of Ballads through to all styles of Country and on to the ever popular 50's-60's Rock and Roll.
Craig's performances have been enjoyed Australia wide and Internationally, including Scotland, Ireland, New Zealand & the USA.


HOT OFF THE PRESS !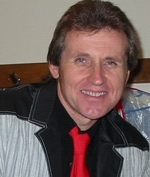 2015 MUSIC TOUR OF AMERICA'S DEEP SOUTH with CRAIG GILES

Sight seeing by day - Music by night

12th September until 4th October 2015. Optional 4 day extension to New York.
This will be Craig's 5th American Music Tour. Some of the fabulous towns and cities we will be visiting are DALLAS, NEW ORLEANS, BATON ROUGE, TUPELO, MEMPHIS, BRANSON, NASHVILLE, PIGEON FORGE, CHARLESTON, SAVANNAH and more.
Don't miss your chance to be part of this fabulous tour.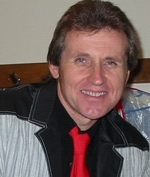 2016 COUNTRY MUSIC TOP END CRUISE with CRAIG GILES, THE HOWIE BROTHERS & other acts to be announced

Depart Sydney 3rd June & arrive in Fremantle 20th June.

Visiting Brisbane, Yorkeys Knob, Papua New Guinea, Darwin, Kimberley Coast, Broom & Geralton.

For further information or a fully detailed brochure, contact Big River entertainment at bigriver@mcmedia.com.au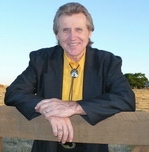 COUNTRY MUSIC FESTIVALS
LAMEROO S.A. 2016 dates 29th April-1st May. www.lameroocmf.com
Held annually at the majestic Lameroo Memorial Hall, Lameroo S.A. Two great venues under one big roof. Tickets available now, on-line at www.ticketebo.com.au/lameroocmf
ECHUCA MOAMA NSW 5th - 7th August 2016 www.echucamoamacmf.com
Held at the beautiful Moama RSL Club, NSW Enjoy two venues, all weekend, in air conditioned comfort.


TEMORA COUNTRY MUSIC FESTIVAL "The Friendly Festival 26th - 29th November 2015"

Click link below for all info..
Temora Country Music Festival, 26 - 29 November 2015
" The Friendly Festival "
For more information Click Here ... >